Have you got the Apple iPod Touch but want the iPhone? Well now you can have your iPod working as a fully functional iPhone.
Introducing the Apple Peel 520, that can turn your Ipod Touch in to an Iphone.
The Apple Peel 520 kit consists of a docking connector, battery and a SIM card, to use the product users would have to install the software that comes with the device to enable the text-messaging feature.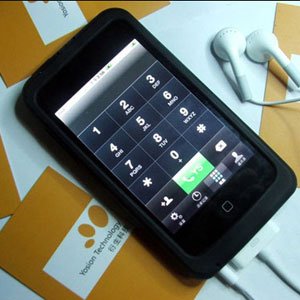 Apple Peel 520 is available in Greenhills, 168 Mall, and other cellphone shops for less than 5,000 pesos. It is less expensive to have Ipod Touch and Apple Peel 520 than buying an Iphone.